At Fromage Gruyère SA, all the ingredients of excellence are combined.
Excellence is the masterpiece of quality. It is achieved thanks to the patience and experience of the master ripener. All the cheese ripened at Fromage Gruyère SA is treated to the highest quality standards.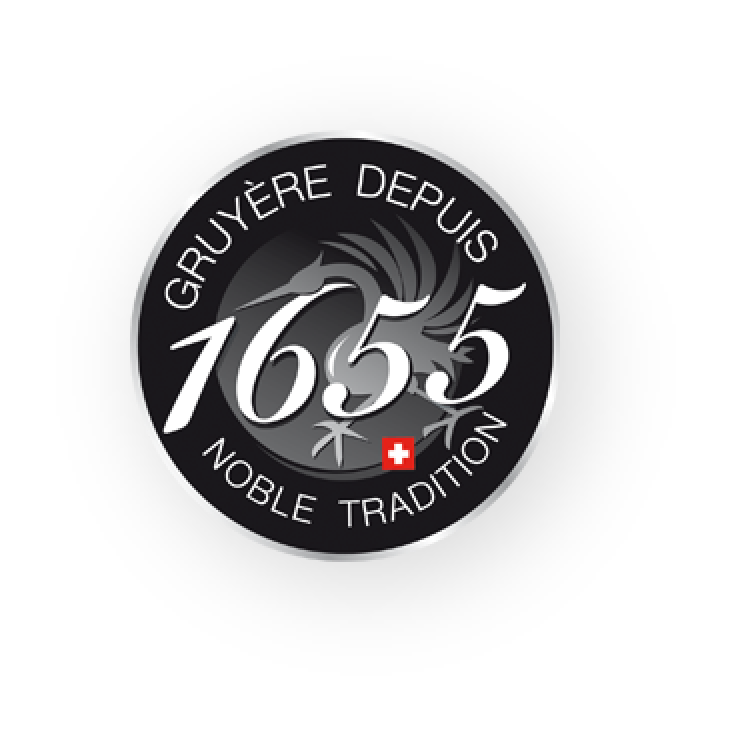 And the best wheels of all, selected to undergo many months of ripening due to their first-class quality, will go on to achieve excellence: Gruyère AOP 1655.
The cellars of Fromage Gruyère SA are nestled between the rolling hills of Gruyère. We have been ripening cheese in the homeland of Gruyère AOP for over a century. As the wheels mature in our cellars, they absorb the spirit of Gruyère as the months go by.

We have patience to thank for our quality. A wheel of cheese reaches quintessence by respecting its natural cycle.

The master ripener inspects his cellar on a daily basis. He performs the same motions, over and over again. He knows the history of the wheels which are left to ripen peacefully on his sprucewood shelves. He is responsible for selecting each individual wheel which will continue ripening for many months to come until it achieves excellence: Gruyère AOP 1655.